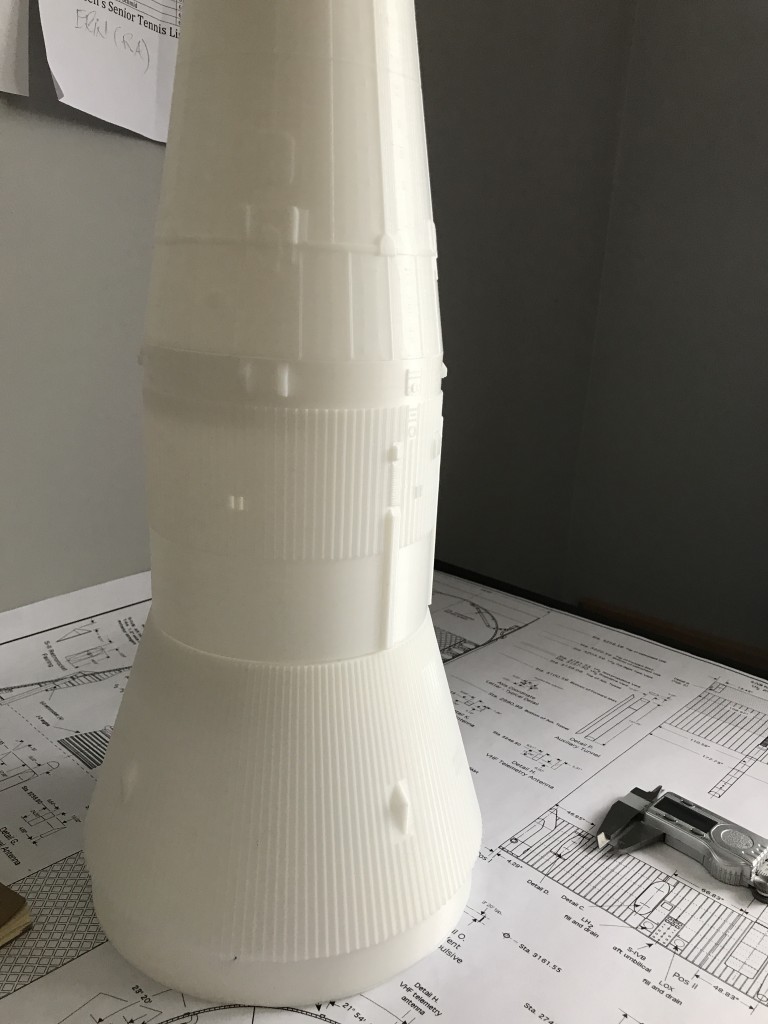 On July 21, 1969 Neil Armstrong became the first human on the moon. This was achieved through a remarkable combination of political will and cutting edge engineering. It will forever stand as one of humanity's greatest achievements.
To celebrate, I'm creating 1:52 scale model of the Saturn V SA-506 mission. It comes in two variants: an entirely 3D printed display version, and a flyable version that's a mix of 3D printed and conventional high power rocket components.
The best way for you to see this in action is to follow my YouTube series.
The stack is progressing! In this issue I talk about the S-IVB stage and its transition to the lower airframe. More importantly I talk about an issue with the scale for the flyable version. Don't forget to like and subscribe!