So I'd started a multi-hour print. I double checked that the start layers were properly adhered to the build plate, and walked away. Returning a few hours later I found… The BLOB!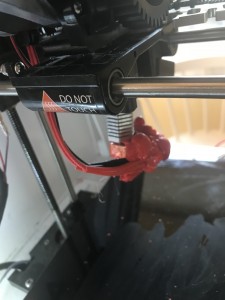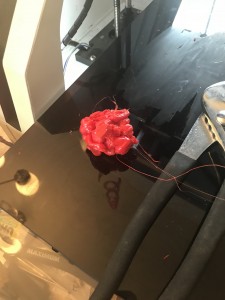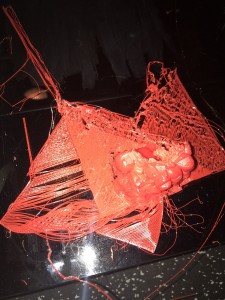 Yup. I had a big chunk of plastic wrapped around my print head. Even worse, it had worked its way into my cooling fan.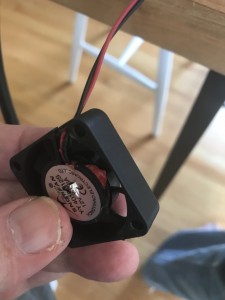 You can see the red plastic in the brushes if you look closely. In addition, prying the palstic off of the printer caused the fan case to crack. So time for a new fan. Le sigh.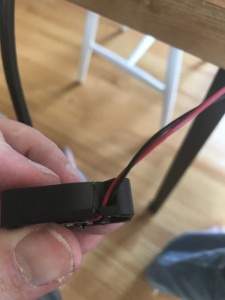 Luckily, the part around the print head itself came off easily after heating it up to temperature for a while. It needed a proper cleaning though.