If you've been following me for any length of time, you'll know I'm not happy with my current 3D printer, a Robo 3D R1+. When I first got it, it was probably the best value for the money, and was giving great prints. But, being the mechanical beasts that they are, that didn't last.

I had many problems early due to my not having any experience. In particular, I had no idea about Z offsets and the effects it would have. Out of the box it worked fine, but I struggled with jams. The primary cause was the nozzle being too close to the bed, and as a result it kept scraping the glue I used to help prints stick to the bed resulting in not just a jam but a clog. I knew no one else with a 3D printer so I had no one to turn to for advice. The forums were good, but slow. I was working on a project at the time that needed to progress so the result was me walking away from the printer for months at a time.
Eventually I figured it out. Now I can deal with it in my sleep. Then the bed heater failed – upgrade number one. Then I got a vibration problem that I've never been able to fix. I've tried replacing rods, bearings, slowing down, and any tips and tricks I've come across. I just can't reliably print anything with fine detail, or even the Launch Escape System tower that is part of my Saturn IB and Saturn V rockets. This is even more distressing knowing that I was able to print prototype versions perfectly when the printer was new, a feat I now find impossible to duplicate.

I've finally bit the bullet and started working on a replacement. Enter the Hypercube Evolution (HEVO):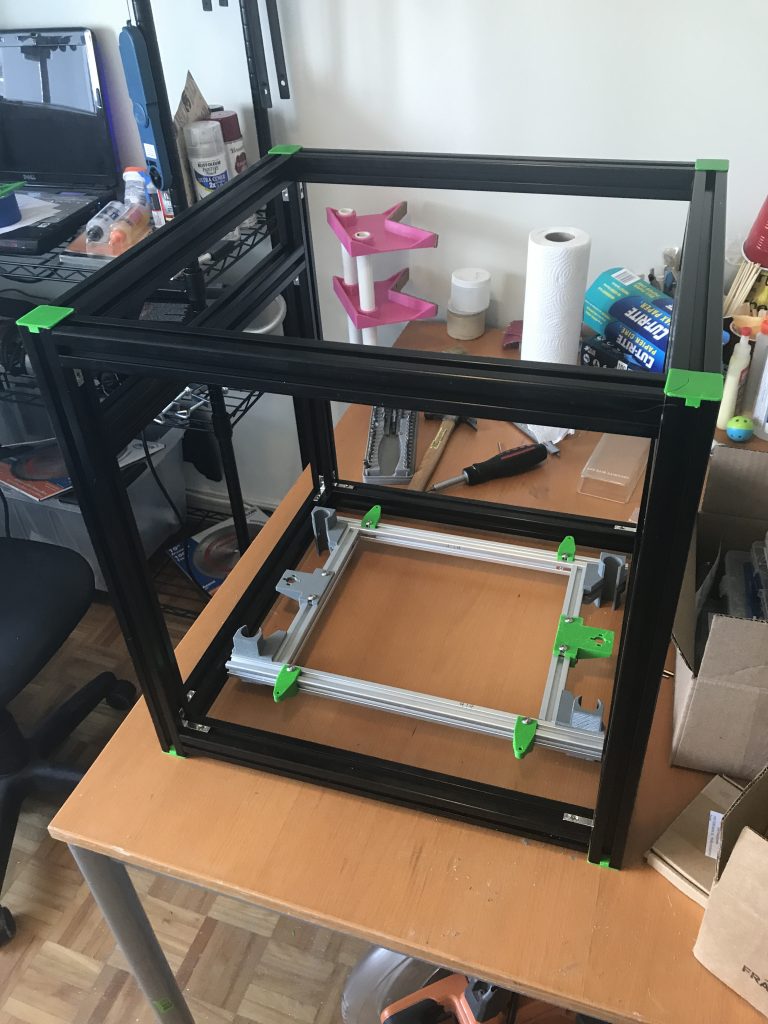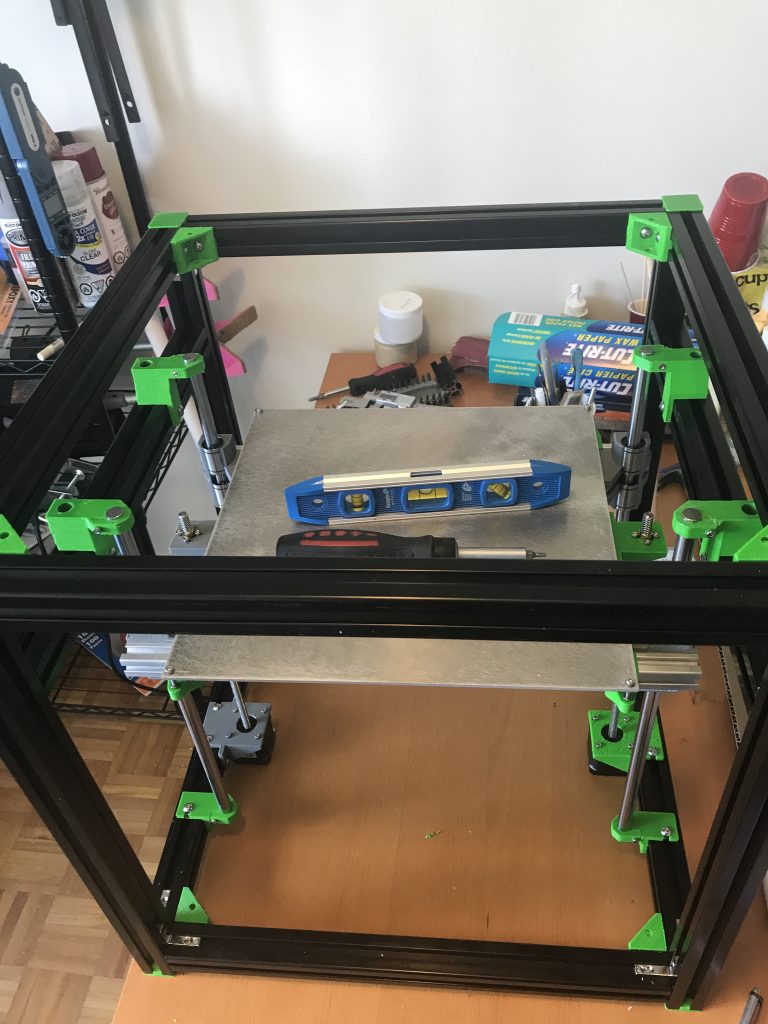 As you can see, the current printer is still adequate for printing larger parts such as the ones used by the HEVO. So far, I have the print bed mostly finished, but there's a lot of work yet to do. This is a CoreXY style printer. The parts are printed but I'm awaiting delivery of the non-printed parts. I haven't started on the electronics yet.
My plan had been to wait until the new printer is ready before doing any significant updates to the older printer. Unfortunately this was not to be. My thermistor failed. Facing the need to replace this, I instead decided to do an upgrade I'd planned a while ago. I have a brand new V6 hot end assembled and ready to install. It does require some physical mods for the printer which is why I'd been holding off.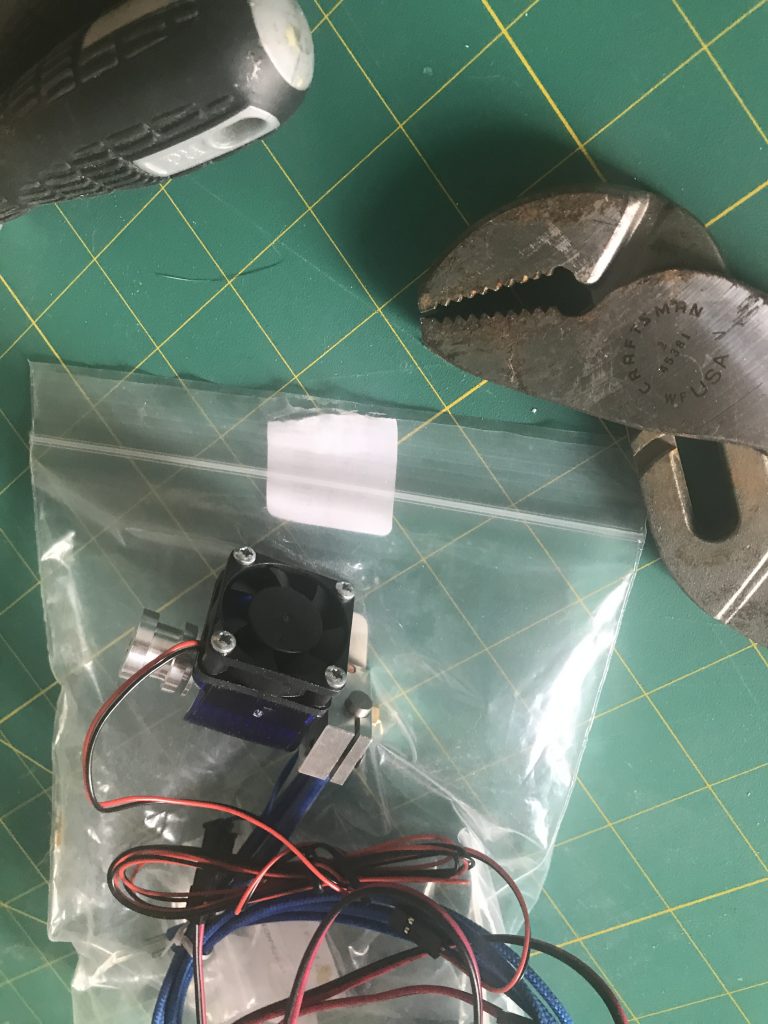 That is my weekend project. This may fix some other issues as well, as I know there's an intermittent connection on the current hot end heat sink fan that wasn't worth repairing. The printer will still be usable either way, and when I'm done with the new one my brother will be receiving a less than perfect but useful tool.